Demo Mode - Fake Data for Sales Demos
complete
The ability to toggle to "Demo Mode" and display simulated guest contact info, analytics, reports and more.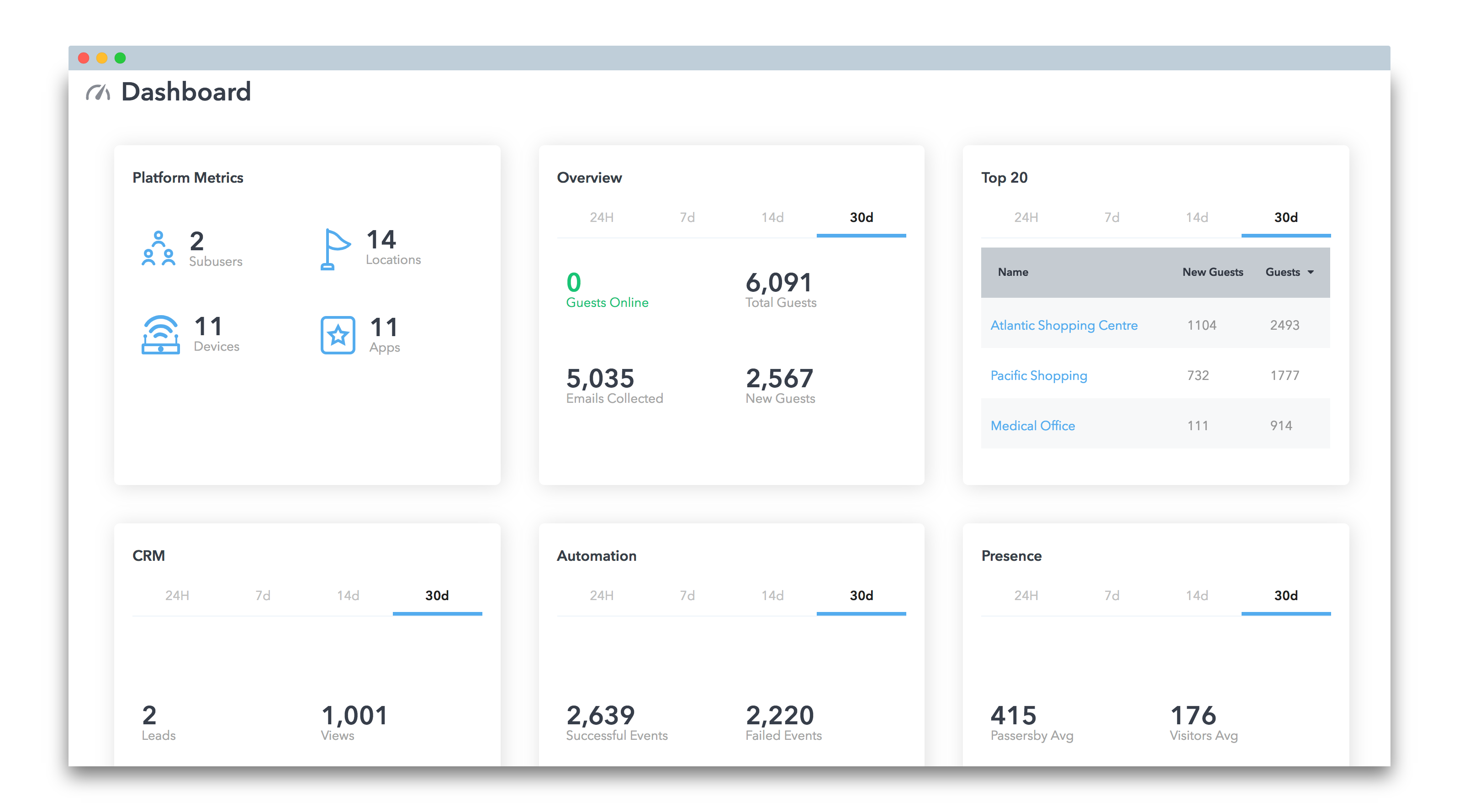 marked this post as
complete
marked this post as
in progress
Merged in a post:
Starting metrics for new clients
Add standard fields and custom fields for easy reporting of growth to clients. I.e. FB likes as of x date, yelp reviews/rating as of x date, trip advisor reviews/rating as of x date. Allow us to add custom fields, so that the last day of each month we can input the new numbers to report month over month and year over year growth by using our WiFi product.
If you send monthly reports to your clients, all the info is in their dashboard profile. You don't have to save it and reference it elsewhere. I would find this super useful for all of my clients.
marked this post as
planned
marked this post as
in progress